Reducing Wind Noise for Better Two-Way Crisis Communications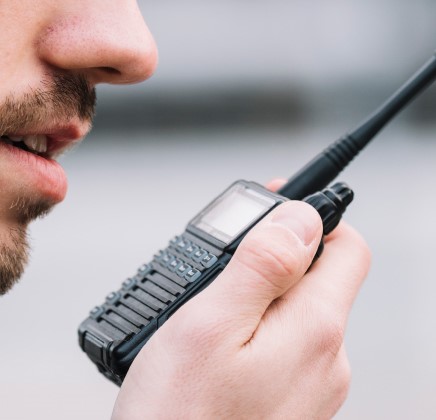 GaN – A Crystal that Foretells the Future?
"Better Eyes" for Machines that See Micro – Cracks in Solar Wafers
A 3-Musketeer Start-up Which Now Designs ICS for the Global Market
The Australian Inventor Who Brought His AI-Driven Stethoscope Project to Penang
THE MOTOROLA SOLUTIONS & USM STORY
Through CREST, Motorola Solutions Malaysia collaborated with Universiti Sains Malaysia (USM), a leading Malaysian public university based in Penang, to innovate a local R&D solution for a global problem in wind noise performance.
Traditional wind porting design requires large geometries but as mission-critical devices get smaller, implementing a good wind noise performance becomes a challenge.
As a result of this collaborative project, the Motorola Solutions-USM R&D team became more proficient in using advanced simulation tools that were set up in the USM's Vibration Lab. This high-tech equipment, which includes a "wind tunnel" test machine, is still installed in the laboratory for use in other CREST collaborative projects which may involve USM and other CREST members in the future.
The "icing on the cake." "So, through this engagement, a US patent was filed back in 2014 entitled – Slim Tunnel Wind Port for Communication Devices. It incorporates a slim geometry as part of the patent coverage."
Solomon Lorthu, Vice President & Managing Director of Penang Operations, Motorola Solutions Malaysia Sdn. Bhd.
Most importantly, a United States (US) patent was filed in 2014 and granted in 2018.
According to Mr. Solomon, Motorola Solutions has incorporated the "sound and robust solution" generated from this collaborative R&D project in a new platform of products for the global market.
Apart from the commercial value generated, Mr. Solomon said, this project also motivated Motorola Solutions to invest and set up its own wind tunnel testing facility in Penang.
As for Professor Zaidi, he has since become a serial collaborator with CREST, who is now undaunted by the prospects of taking on challenges presented by industrial clients based in Malaysia.