GaN – A Crystal that Foretells the Future?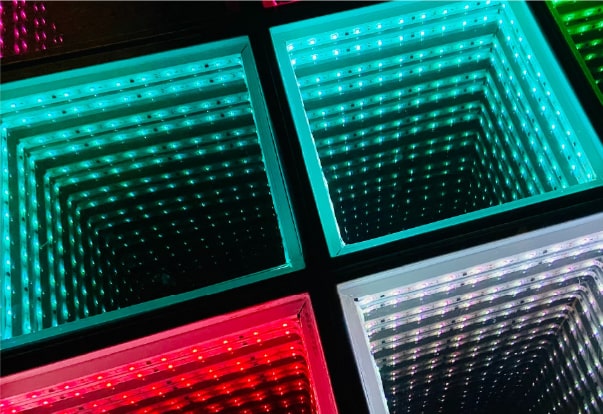 Reducing Wind Noise for Better Two-Way Crisis Communications
"Better Eyes" for Machines that See Micro – Cracks in Solar Wafers
A 3-Musketeer Start-up Which Now Designs ICS for the Global Market
The Australian Inventor Who Brought His AI-Driven Stethoscope Project to Penang
The CREST & ams-OSRAM STORY
Like silicon, gallium nitride (GaN) is a crystalline semiconductor material. Specifically, GaN is a compound semiconductor. As such, semiconductors are indispensable in the design and production of the integrated circuits (ICs) that serve as the brains for all "smart devices", including smartphones, computers, audio-visual and augmented reality (AR) devices as well as planes, trains and automobiles.
Today, ICs can also be found in washing machines, air-conditioning systems and refrigerators, and a humble LED light bulb housing.
Since the 1960s, silicon has served as the crystal of choice for manufacturing ICs. However, there is a need to develop and exploit a "better" semiconductor in order to make more capable ICs for tomorrow's world.
Shuji, are you willing to transfer your technology?"
Datuk Yoon Chon Leong, a LED industry veteran formerly with Agilent
Enter GaN: It offers more stable functionality in higher temperature environments and higher power applications.
GaN's better qualities may also spawn power conversion electronics, which are smaller and more powerful, more powerful radio frequency (RF) transmitters, better wireless and telecommunications systems, as well as higher definition yet energy-efficient optoelectronic (LED) displays.
As of 2022, the potential of GaN technologies has not been fully realised yet.
That said, GaN is still expensive when compared to silicon in 2022. Its application in consumer electronics products is still limited. It will take some time and R&D work to anoint GaN as a rational successor to silicon in the world of high-tech manufacturing. The good news is: Through CREST's involvement in a transcontinental United States-Malaysia GaN epitaxy programme, Malaysia has gained a firm foothold in the field of GaN R&D.
However, it has already convinced a number of multi-national companies to invest in compound semiconductor manufacturing operations to pursue the potential of GaN technologies.