"Better Eyes" for Machines that See Micro – Cracks in Solar Wafers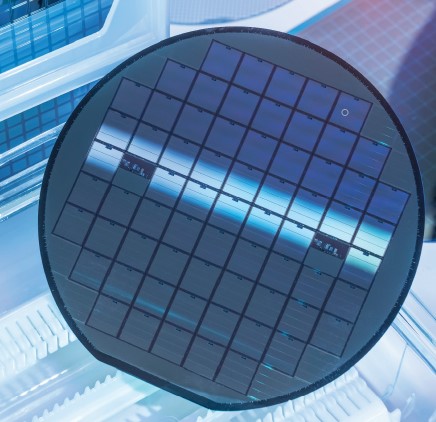 GaN – A Crystal that Foretells the Future?
Reducing Wind Noise for Better Two-Way Crisis Communications
A 3-Musketeer Start-up Which Now Designs ICS for the Global Market
The Australian Inventor Who Brought His AI-Driven Stethoscope Project to Penang
THE TT VISION & USM STORY
MR. K.Y. GOON, the Executive Chairman of TT Vision Holdings Berhad, signed Memorandum of Agreements (MoAs) with USM and CREST to make more powerful artificial intelligence-driven (AI-driven) "eyes" for machines. His machines specialise in detecting micro-cracks in wafers used in solar energy harvesting panels.
As of 2022, Mr. Goon has an install-base of more than 50 machines worldwide. "We have sold quite a number of machines in Malaysia and the US. We also have systems running in Korea, China and the Philippines."
"This project is interesting because it utilises novel imaging technologies to reveal hidden defects. Instead of relying on the visible spectrum of light, we use AI-driven infra-red technology to detect defects underneath the material."
"I must say that we have seen a tremendous take-off, in terms of commercialisation, after we completed the development work," he said.
At the core of the machines, he said, is a "vision system embedded with AI-driven image processing."
"CREST has been instrumental in facilitating Collaborative R&D projects and serving as a catalyst for industry-academia collaborations." "Sometimes, it is not as simple as bringing the industry and the academia together, but also serving as a bridge for funding and matching the right parties together. CREST has played its role well,"
Goon Koon Yin, CEO & Executive Director. TT Vision Holdings Berhad
"Through the co-development of AI algorithms, we have managed to boost the performance of photoluminescence image detection," Mr. Goon said. "This year alone, we have sold a number of systems that incorporate the results of our collaborative R&D work with USM. We are confident that this will continue to gain market acceptance."
"We call them algorithms. We have been developing AI know-how for many years. We have been working with USM for many years on certain AI technologies that they are very good at."
According to Mr. Goon, the R&D project also yielded four Ph.D. graduates, two of whom are now working with TT Vision.
"I think producing quality post-graduate students is important, but retaining them in Malaysia is perhaps more important."