A
3

-Musketeer Start-up Which Now Designs ICS for the Global Market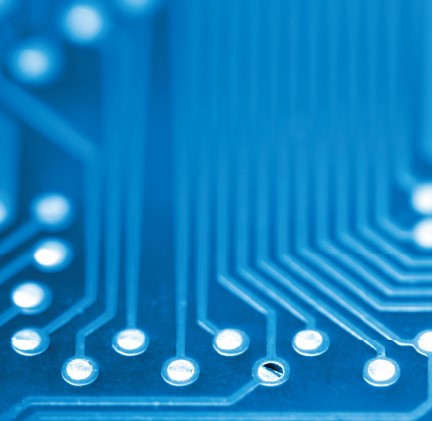 GaN – A Crystal that Foretells the Future?
Reducing Wind Noise for Better Two-Way Crisis Communications
"Better Eyes" for Machines that See Micro – Cracks in Solar Wafers
The Australian Inventor Who Brought His AI-Driven Stethoscope Project to Penang
THE OPPSTAR & CREST STORY
MR. CHEAH HUN WAH, the Co-Founder and Chief Technology Officer of Oppstar Technology Berhad, appeared to be one of the most appreciative collaborators for this book.
"We were a CREST incubatee. We started in the rented CREST collaboration area. Over the years, we received great collaborative support and mentorship from CREST. I truly appreciate and recognise CREST's efforts, especially in the Penang semiconductor industry," he said.
"We went through a lot in the early days because we started off as a 3-musketeer company with our own money. Oppstar is an integrated circuit (IC) design technology company. We were able to leverage CREST's emphasis on collaborations and research between universities, CREST, and the private sectors, to bring about much innovation and productivity."
Cheah Hun Wah, Co-founder and Chief Technology Officer of Oppstar Technology Berhad
Cheah founded Oppstar with his colleagues Ng Meng Thai (CEO) and Tan Chun Chiat (COO) in 2014.
"For a technology design house, a strong foundation is important. IC design is an art because there are so many aspects to a design and so many key intellectual property (IP) designs to be integrated. Besides developing individual Intellectual Properties (IPs) designs, we also have to bring everything together successfully to make it work as a whole. That is why it's called an integrated circuit."
"There is no way you can cut corners to achieve certain end results. I would say that our journey has been very exciting. It takes a lot of hard work to bring and build a solid team across the many design functions of designing a chip. We will continue to steer the company into a capable and competitive global technology company, instead of just being contended to be a kampung champion," he explained.